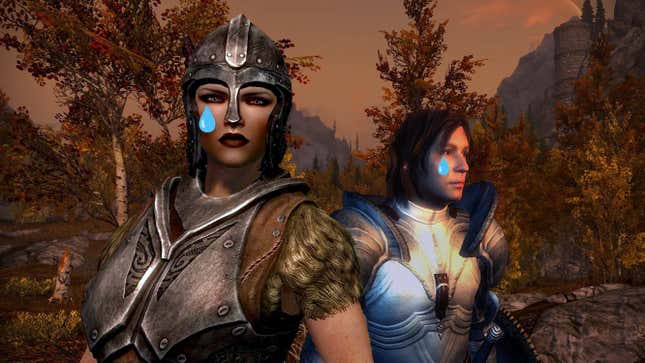 Elder Scrolls VI won't be coming to PS5 whenever it finally debuts. Though you might've already filed this news under "well, duh," it's now clear as day courtesy of official documentation from Microsoft.
Diablo IV – Bear Bender Build
Originally announced at E3 2018 (which Bethesda's own Todd Howard thinks was perhaps a tad too early), The Elder Scrolls VI will mark the first single-player entry in the fabled Elder Scrolls series of big-ass open-world RPG romps since the undying colossal success that was 2011's Skyrim. News on the TES6 front has otherwise been very quiet, and Bethesda only just released its other epic, long-in-development RPG, the space-themed Starfield. New reporting from Axios' Stephen Totilo, however, makes it clear that TES6 will be an Xbox and PC exclusive.
The Elder Scrolls VI targets a 2026 release
PlayStation-owning fans of Bethesda jams have been holding out hope that despite Microsoft's purchase of Bethesda in 2020, Elder Scrolls VI might still come to a Sony machine. CEO of Microsoft gaming Phil Spencer has said as recently as September 6 that the company considers exclusives on a "case-by-case basis" and that it "wants to make sure that [its] games are available in so many different places."
As per a post on X (formerly Twitter) from Stephen Totilo of Axios, Microsoft's communications during the FTC case concerning its controversial Activision merger spelled out that The Elder Scrolls VI is coming to Xbox and PC only. In a Microsoft-confidential chart that saw release due to the legal proceedings, The Elder Scrolls VI clearly has a big ol' red X in the "Released on PlayStation?" column.
https://x.com/stephentotilo/status/1703758480509661480
The same chart indicates that The Elder Scrolls VI is aiming for a 2026 or later release date. Given the size and scope of Bethesda games, they do take a long time to make. After The Elder Scrolls VI, Bethesda is expected to release Fallout 5.
So, sorry PlayStation Skyrim fans. But, hey, at least you got a head start on Baldur's Gate 3. And given TES6's likely release window, at least you'll have enough time to save up for an Xbox or gaming-worthy PC? Hey, don't look at me. I'm just the messenger.