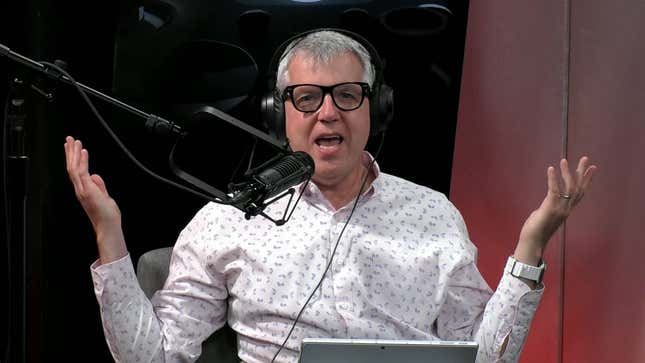 Xbox's Director of Programming and long-time public figure in the company's history, Larry 'Major Nelson' Hryb has announced he's leaving Microsoft after 22 years at the company.
Thank You, PS Plus, For Making My Backlog Even Bigger
Hryb has been a figurehead for the Xbox brand for a long time. Even looking back for examples of Kotaku's past coverage of his career brings up (now broken) podcasts and articles dating back over 15 years. Alongside public-facing work like the Xbox podcast, Hryb has been one of the more fan-focused members of the Xbox team, even taking part in fan meet and greets. So while his colleagues at Microsoft will likely feel his absence, it's fair to say that much of the Xbox community will feel it, as well.
Hryb made the announcement on his personal Twitter account, where he thanked Xbox fans and his colleagues at Microsoft as he looked toward the "next chapter" of his career.
"After 20 incredible years, I have decided to take a step back and work on the next chapter of my career," he wrote. "As I take a moment and think about all we have done together, I want to thank the millions of gamers around the world who have included me as part of their lives. Also, thanks to Xbox team members for trusting me to have a direct dialogue with our customers. The future is bright for Xbox and as a gamer, I am excited to see the evolution."
At the end of his Twitter thread, Hryb also confirmed that Xbox's official podcast (originally called Major Nelson Radio), will be taking a hiatus for the summer and will return in a new format without him.
As of this writing, Hryb has yet to publicly say what his next career move is but says he will be taking some time off for vacation.
…