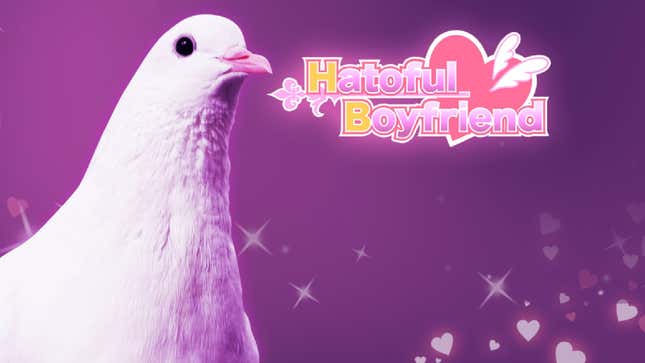 Mediatonic is best known for the colorful battle royale Fall Guys. Long before it was purchased by Epic Games, however, the UK-based studio created the international HD remaster of the cult-hit dating sim about pigeons that go to high school, Hatoful Boyfriend. The game's original creator, manga artist Hato Moa, now says she hasn't received a paycheck for sales of the remaster in two years.
This Brutal Gothic Metroidvania Is Shaping up To Be Something Special
"I've got no royalty payment for Hatoful Boyfriend from Epic since they acquired Mediatonic back in spring 2021," Moa tweeted last week after Epic Games announced over 800 layoffs, with Mediatonic particularly hard-hit. "I don't think the sales have been zero for two years?" She also said she had previously reached out to Epic but it had never responded. The company did respond to her tweets, however, promising to look into the matter.
A spokesperson for the company directed Kotaku to that tweet when asked to elaborate on the situation.
Released in 2011 on PC, Hatoful Boyfriend sees players navigate romantic relationships as a human student at a school where all of their classmates are birds. Branching storylines reveal secrets about the characters, as well as a horror twist. It quickly became a cult sensation, getting translated into English by fans. When then-Mediatonic creative designer Ed Fear played it, he lobbied the studio to work with Moa on an international remake for a wider release. Fear was one of those laid off by Epic last week.
After Mediatonic was acquired by Epic, its remaster was removed from iOS, Android, and PlayStation stores, leaving Steam as the last place to buy the game. Moa speculated that ongoing sales for the game are probably not much, although recent user reviews which give the game a rating of 97 percent positive indicate that new players are still buying it there.
"Don't worry, I'm totally fine," Moa tweeted. "I just wish I had been strong and influential enough to support all of [the] nice people from Mediatonic. They've been always nice to me and Hatoful."
…