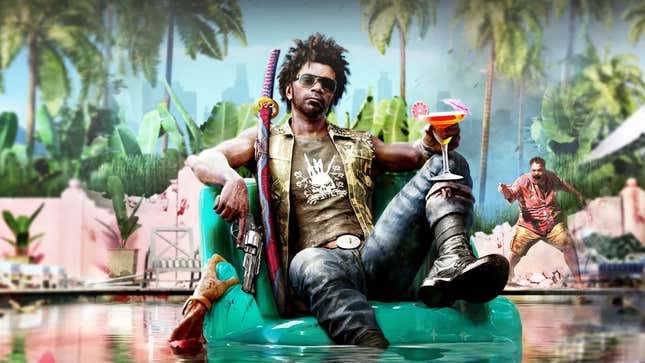 Embracer Group, the Swedish holding company that's been buying up everything from Borderlands maker Gearbox Entertainment to the rights to The Lord of the Rings, saw its stock plummet earlier this year when a mystery $2 billion deal collapsed at the last minute. Axios now reports that the partner who walked away wasn't Microsoft or Sony: It was Savvy Games Group, backed by the controversial Saudi Arabia Public Investment Fund (PIF) led by crown prince Mohammed bin Salman.
Saudi Arabia Buys $1 Billion Stake In Publisher That Owns Many Of Your Favorite Games
"Late last night, we were informed that one major strategic partnership that has been negotiated for seven months will not materialize," Embracer CEO Lars Wingefors told investors in a May 24 quarterly earnings press release. He added that if the deal had ended up going through, it would have "set a new benchmark for the gaming industry."
But Wingefors never named the company that had walked away from the $2 billion verbal agreement. The size of it left only a few likely players, including Microsoft and Sony, which have been locked in a race to secure exclusives for the PlayStation 5 and Xbox Series X/S. U.S. tech giants like Netflix and Amazon, as well as Chinese conglomerates NetEase and Tencent, were also possibilities.
According to four sources who spoke with Axios, as well as documentation it reviewed, it was actually the Saudi Public Investment Fund gaming subsidiary, Savvy Games Group, that backed out. Led by CEO Brian Ward, a longtime gaming industry exec who worked at both Activision Blizzard and Electronic Arts, Savvy Games Group has been vocal about its aspirations to turn Saudi Arabia into a new gaming hub, with studios on the ground building the next generation of big hits. It's still unclear why Savvy eventually walked away from the deal.
Embracer had already received a $1 billion investment from the Public Investment Fund last year. It and other big gaming companies like Electronic Arts and Nintendo have all drawn criticism for accepting investments from the Saudi Investment Fund because of the country's established track record of human rights abuses. It's unclear if Embracer's failure to close the deal was complicated by ethical concerns or logistical issues.
Embracer Group and Savvy Games Group did not immediately respond to requests for comment.
…