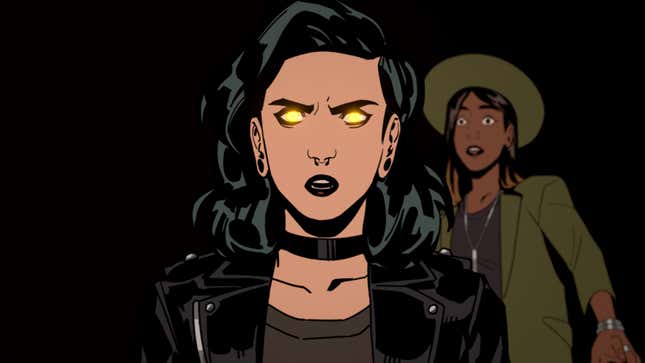 Summerfall Studios, developers of the upcoming, self-described "roleplaying musical" Stray Gods, has recently taken to Twitter to deliver some unfortunate news for those eager to sing their way out of a fantasy predicament. Stray Gods, which puts you in the role of a woman who must prove her innocence before Greek gods through the magic of song, is getting pushed back a week to an August 10 release date.
6 Things To Know Before Starting Persona 5 Tactica
But though the news was delivered in the standard image-of-a-letter format that we all know and love, the contents weren't your typical boilerplate about needing a bit more time to ensure the game is at its best. Nope, this one was very direct: the studio wants to avoid competition with Baldur's Gate 3 which is slated to launch on August 3, the original release date of Stray Gods. And yes, there are also some technical goals the team is hoping to hit by pushing the release date back a bit.
"We need to make a slight adjustment to the calendar," the opening of the statement reads before announcing the new release date of August 10. It continues:
We want everyone to have ample space to check out Stray Gods when it launches. Baldur's Gate 3 is hotly anticipated (by us, too!) and we want to give our fans room to celebrate Stray Gods.
Baldur's Gate 3 is expected to be a massive RPG experience, so something tells me that folks will still be very deep into it even just seven days after its August 3 launch, but it makes sense for a smaller title to maybe take a heartbeat before hitting storefronts. Or, as one person put it on Twitter, maybe Summerfall Games doesn't want to hog all the attention for itself.
Summerfall Studios

The delay is also giving the studio some time to work on "performance parity" between consoles and PC so that it runs "as close as possible, across every platform."
Stray Gods launches on PC, PlayStation, Xbox, and Switch on August 10.
…