In an era when it seems games are killed off all the time, it's impressive to see Microsoft and 343 Industries continuing to support and update Halo: The Master Chief Collection nearly a decade after its initial release. And its next update, out July 12, is huge, adding a ton of new content to the already massive collection of classic Halo games.
Long-Lost Halo Demo Comes To Life
It's easy to forget in 2023 that The Master Chief Collection didn't launch to critical acclaim or cheering fans. In fact, its initial release in November 2014 was a giant, embarrassing mess that was criticized heavily for network issues, missing content, poor performance, and other problems. But over the years 343 added more games to the collection, like Halo: Reach, brought back cut content, and ported over maps from Halo Online. Now in 2023, MCC is probably the best way to enjoy the Halo franchise. And this great collection is about to get even bigger and better.
On July 10, 343 revealed all the details about the upcoming update via its official website. And there's a lot being added to MCC. Here are some of the highlights:
Firefight will now support up to eight players and you'll be able to find matches via the in-game browser. Firefight in MCC will also support "Join In Progress," letting players hop in mid-game or return after a disconnect.
343 is also adding options to Firefight that will let you recreate the 3v3 Generator Protection mode that was only available in Halo: Reach's network beta test.
After the July 12 update, Halo 4's campaign and Spartan Ops mode will support theater mode. 343 warns that things might be a bit wonky as this feature uses legacy code from an older, pre-release build of Halo 4.
Halo 3 is getting a new mode:

Slayer Escalation

, aka gun game, aka that mode from Counter-Strike and Call of Duty in which each time you kill someone you get a new gun. 343 had already added this gametype to other Halo games in MCC so it's nice to see it come to Halo 3.
343 has also added three pieces of equipment—Invincibility, Active Camo, and Auto Turret—from Halo 3's campaign into its multiplayer sandbox. These will be available in Forge and other Halo 3 custom game modes.
The Acrophobia Skull can now be activated in Halo: Combat Evolved. This in-game modifier, which is already available in other Halo games in MCC, lets players fly around freely in single-player. Perfect for people looking to explore for Easter eggs or wanting to experience the original campaign in a brand-new way.
Cut content from Halo's past is coming to MCC on PC
Finally, a ton of cut content from Halo and Halo 2 is being added to the MCC on PC via mods. 343 worked alongside modders for the past year to help unearth and reimplement all kinds of cut content from these classic Bunige-era Halo titles, including cut enemies, weapons, vehicles, and maps.
343 published a separate blog post going into more detail about all the cut stuff being added back into the game and how that process worked, which you should definitely check out if you care about this kind of stuff.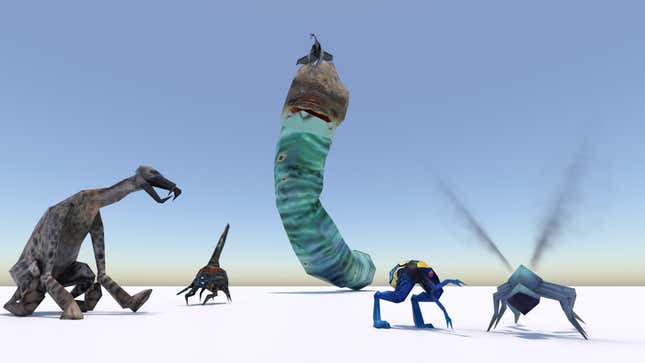 Just remember that all of this cut content is, at least for now, implemented via mods, and so only available on the PC version.
And that's not even everything this update is adding. It's wild to see a game that is nearly a decade old continuing to get such fantastic, free support. The Master Chief Collection is an incredible playable archive for Halo fans. I really wish more publishers and devs would copy Microsoft's work here and create similar, all-encompassing collections for other great video game franchises. Also, where's my Gears of War: Marcus Fenix Collection, Microsoft?
Halo: The Master Chief Collection's next big update goes live July 12 on Xbox and PC.
…