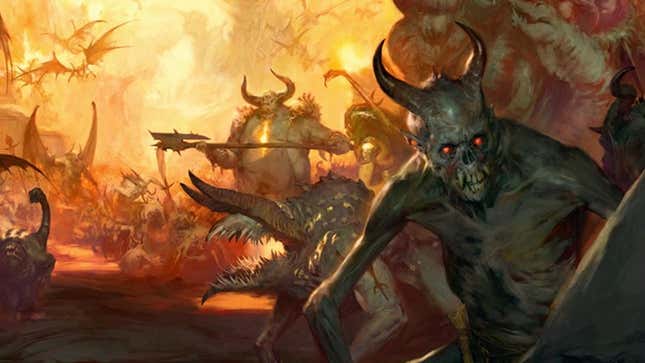 Diablo IV's first season got off to a rocky start following a disastrous patch that nerfed a bunch of characters and builds, but some other, much smaller issues have drawn fan criticism as well, including a battle pass layout that has tricked some players into accidentally buying the premium version. Blizzard's now rolling out a fix after one player accused the company of employing a "dark pattern" design to trick players.
Diablo IV's Strongholds Are A Great Way To Level Up This Season
"So Blizzard placed the 'Activate Premium Battle Pass' button right next to the button you have to constantly press to check your Season Journey," wrote streamer Rurikhan in a tweet that blew up on July 20. "Guess what happened to me and at least 5 others on my stream. This is straight up Malicious Design."
A clip accompanying the post showed the content creator accidently redeeming the season 1 paid battle bass using his freebie from the Deluxe version of the game. Players are constantly using the season tab on the menu to check their seasonal progress, and the location of the "Activate Premium Battle Pass" button makes it extremely easy to tap it unintentionally. There's no pop-up giving players a chance to back out of the redemption either.
"When a UI element is designed to trick you into clicking it, it's called a 'dark pattern,' commented gaming YouTube Rhykker in the thread. "IMO Blizzard needs to add a confirm button or something if they don't want to be accused of using dark patterns. Simple 'confirm' pop-up would fix this."
Others challenged why Rurikhan was upset. After all, it wasn't a completely new purchase he had made, but an accidental use of his existing freebie. Blizzard probably assumed most players would be using it on Season of the Malignant. Not Rurikhan, however. "I was saving my battle pass for a future season since I don't have time to commit to this one," he tweeted.
But it didn't take Blizzard long to address the complaint and a fix is now expected to roll out soon. "Just had a powwow with people on this post stream," tweeted Diablo IV community manager Adam Fletcher. "We have a temp fix in the works that will at least ensure the cursor isn't defaulted there and will instead be defaulted on Season Journey." At least one player claims they were still denied a refund request after accidentally activating the premium battle pass.
While not the end of the world, it's easy to see why players would hone in on any potentially exploitative design element in Diablo IV's first season. The action-RPG is transforming into a live-service game complete with pricey cosmetics and repeatedly battered by waves of balance patches. Blizzard had previously encouraged players to take a break if they weren't enjoying themselves, but logging off isn't exactly the sort of thing Diablo has ever incentivized.
…