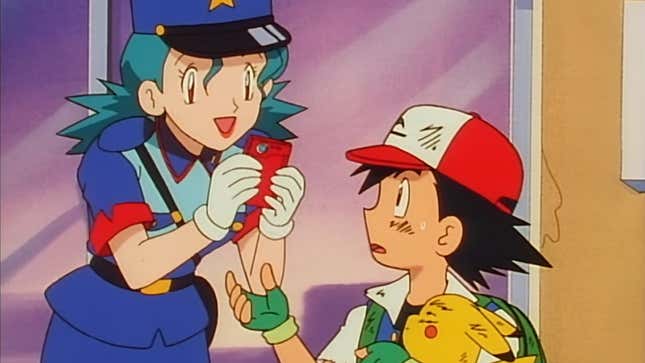 An Alabama corrections officer was arrested and fired over the weekend for stealing Pokémon cards at a Walmart.
12 Marvel Snap Cards That Can Go Into Any Deck
According to an article from Alabama news site Advance Local, which had a bit of fun with the headline "Gotta catch 'em all?" Calhoun County corrections officer Josh Hardy was arrested on August 12 at 7 p.m. for attempting a five-finger Poké-discount by opening up multiple Pokémon card packs and swiping individual cards into his pocket within full view of a Walmart loss prevention employee. When Hardy was confronted over his act of theft, he fled the Oxford, Alabama store on foot, the news site reported.
Sometime after Walmart staff reported the crime to the Oxford Police, Hardy was found at a local restaurant with the stolen Pokémon cards still in his pockets, at which point he was arrested and charged with theft. To make matters all the more awkward, Hardy had committed the Pokécrime and was subsequently arrested while in uniform. Irony found dead.
"It is with great embarrassment that we have to report this incident, and Hardy has been terminated from the Calhoun County Sheriff's Office," Calhoun County Sheriff Matthew Wade said in a statement to the public. "He has tarnished our agency and the image of all law enforcement. As sheriff, I promised to be transparent and hold my staff accountable to a standard higher than average citizens."
Read More: Men Simply Walk Away With $300,000 Of Stolen Magic: The Gathering Cards
Former Alabama corrections officer Hardy's cartoonish card theft closely follows another peculiar trading card game-related heist committed in broad daylight. Just last week at Gen Con, an annual tabletop gaming convention held at the Indiana Convention Center, a couple of thieves stole boxes full of Magic: The Gathering cards worth an estimated $300,000.
…