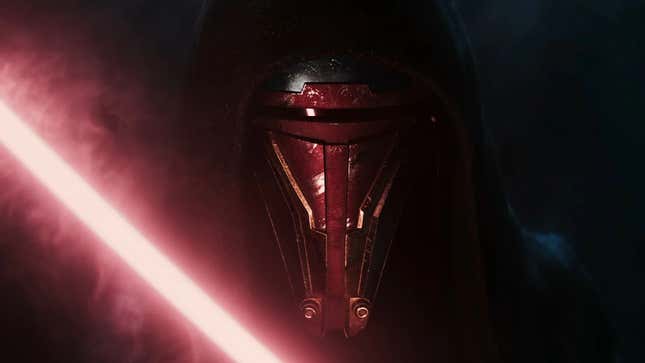 A teaser for a Star Wars: Knights of the Old Republic remake coming to PlayStation 5 nearly stole the show at Sony's September 2021 showcase. But reports surfaced last year that the project was already in trouble. Now Star Wars fans have noticed that Sony recently deleted tweets about the game and has hidden the trailer from its official YouTube channel.
Unboxing The Baldur's Gate 3 Collector's Edition
Word that the teaser trailer had been removed from PlayStation's channel first began to spread on September 28 on the Gaming Leaks and Rumors subreddit. Twitter user Crusader3456 later shared a thread showing that Sony's tweets about the teaser from the original 2021 PlayStation Showcase had also been deleted. The only official mention left appears to be a single tweet promoting multiple games from the livestream.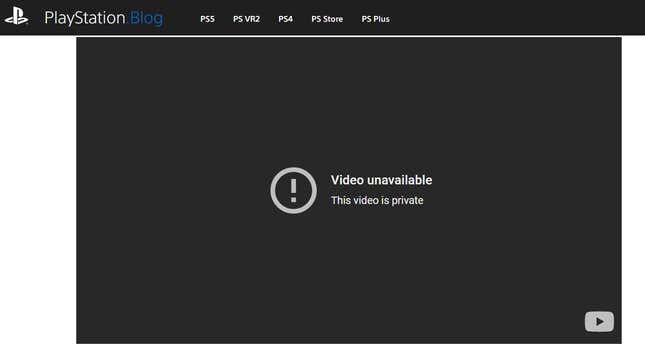 It's possible the highly anticipated KOTOR remake is still alive and this is just some weirdness on the part of Sony's social media department. It also might be the case that the project, which debuted as a PS5 exclusive, has all but been canceled amid ongoing development issues and massive budget cuts at parent publisher Embracer. Sony and Embracer did not immediately respond to a request for comment.
Bloomberg reported in July 2022 that the developers has spent a significant amount of time and resources on a proof-of-concept demo that failed to past muster at a review meeting. Several senior leads were let go from the project, and the following month development on the KOTOR remake shifted to Saber Interactive in Europe (Aspyr is based in Texas).
Fast-forward a year, and parent company Embracer is instituting cuts across its sprawling portfolio, including canceling games and shutting down entire studios like Volition, after reportedly losing out on a $2 billion investment from Saudi Arabia. Aspyr also announced in June that it would bail on shipping a promised DLC pack for its Star Wars: Knights of the Old Republic 2 remaster on Switch. A fan is now suing.
A successful remake of KOTOR would be a lynchpin project for any publisher, especially as new Star Wars shows flood Disney+ every year. It would also be an incredibly ambitious and challenging endeavor for even the best studio. It's not yet clear if Embracer has given up hope on the project. Fans certainly still haven't.
Update 9/29/2023 11:54 a.m. ET: A spokesperson for Sony said the KOTOR remake trailer was delisted over licensing issues. "As part of normal business, we delist assets with licensed music when the licenses expire," they told Kotaku in an email. The only music in the trailer seems to be the main Star Wars theme which is owned by Disney.