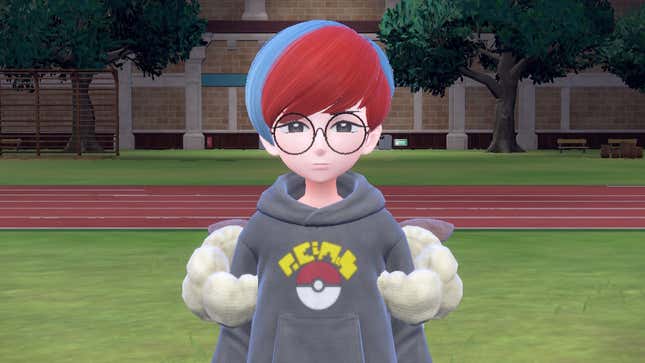 Ever since Pokémon Scarlet and Violet launched last year, a subset of fans have been asking for one particular piece of merchandise: Penny's Eevee backpack. The satchel Penny wears throughout the game is made to look like the normal-type fox Pokémon, and given that Eevee is one of the franchise's mascots, I'm surprised it took The Pokémon Company this long to capitalize on its popularity. But it finally has, and Penny's Eevee backpack is up for sale…albeit only in Japan, for now.
The Week In Games: Pocket Monsters And Simulated Goats
The Eevee backpack is part of a "Paldea Pokémon Trainers" merch line made up of products based on characters in Scarlet and Violet. This includes replica items, such as the electric-type gym leader Iono's hair bow and Elite Four member Rika's gloves. These accessories will launch in Japan on September 16, and the Eevee bag will run ¥6,930 (roughly $47 USD). But as of this writing, there doesn't seem to be any word on a western launch. You can try keeping an eye on the Pokémon Center website, but it seems like this is a Japan-only promotion for the moment. If you'd rather not risk missing out on it, you can likely import it through third-party sellers. For the rest of us, we can simply bask in its glory.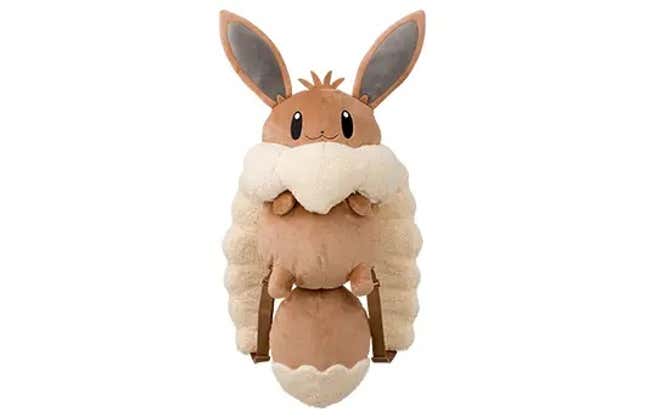 Personally, I'm bummed this line isn't highlighting Professor Turo, the best character in the game. Just give me a little Turo plush, Pokémon Company. Or just anything that acknowledges the existence of the hot professor. I'm offering you money, but the only merchandise that exists of him is in the trading cards. For shame.
The Pokémon Company will have a handful of new characters to add to Scarlet and Violet's merchandise lines when the RPGs' two-part DLC launches, starting next month with The Teal Mask on September 13. The second part, The Indigo Disk, is slated to come out sometime later in 2023.