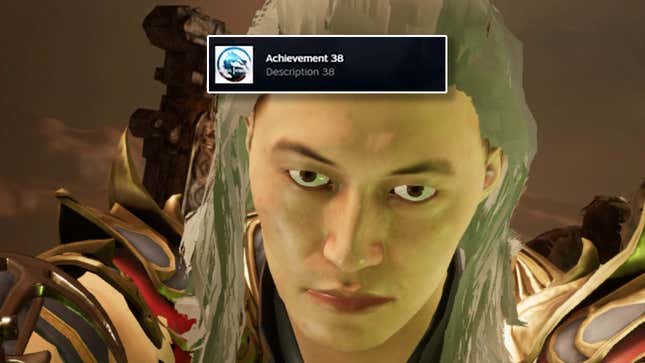 Mortal Kombat 1 on the Nintendo Switch isn't the best version of the game. Players have shared numerous visual bugs, performance problems, long loading times and low res textures in social media posts and forums. And now, some of them are angry that an official launch trailer for the Switch version of MK1 seems to show footage from the PC version of the game, not the Switch port, based on a Steam notification pop up that briefly appears in it.
The Week In Games: What's Coming Out Beyond Mortal Kombat 1
Out now on Xbox, PlayStation, PC and Switch—following a brief period of paid early access—Mortal Kombat 1 is the latest entry in the long-running, super popular, and ultra-violent fighting game franchise. This time around, the entire universe has been rebooted following the events of Mortal Kombat 11, hence the "1" in the title. This new version of the universe features familiar faces in new roles, a kinda bad Megan Fox as Nitara performance, and rebooted origin stories for popular fighters. And while the PC, Xbox and PlayStation ports of MK1 have received mostly positive reviews, the same can't be said for the game's messy $70 Switch port.
Now, some Mortal Kombat 1 players are upset after spotting a Steam notification in its official Switch launch trailer. Many believe the visuals and performance in the trailer isn't representative of the final version of the game running on actual Switch hardware, and the Steam pop up that appears at 1:52 confirms that at least some of the footage in this trailer wasn't captured on a Switch or a Switch dev kit. It should be noted that the trailer mentions "Footage Not Final" at the start.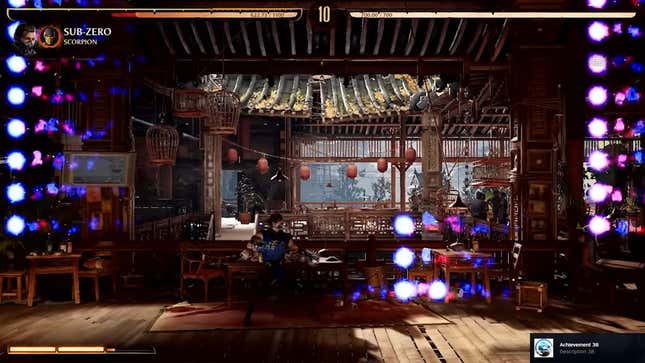 Kotaku reached out to WB Games and NetherRealm for clarification.
To be clear: A lot of trailers you see for video games include footage that was captured on a PC or dev kit and not the actual console hardware. However, this instance is under more careful scrutiny as the trailer footage is at-odds with the actual game's performance on Switch. And the Steam notification, besides just being sloppy, gives away a possible explanation for why the game and trailer don't match up. The trailer is still live on Nintendo's Youtube channel as of 12:50 p.m EST on September 20.
The Switch port received so much online criticism that Mortal Kombat creator and series producer Ed Boon actually responded, telling the BBC that the maligned port will "absolutely be getting an update" that will address "a number of the concerns" seen online.
"It would have been ideal for us to have released the version that we absolutely wanted," said Boon. "But anything that we're finding a problem with is on our list and is going to be fixed. Anything that we see that is not acceptable will absolutely be addressed."
  .